Mclaren 720S Performance (VAT Qualifying) 4.0 2dr
A used Mclaren 720S Performance (VAT Qualifying) 4.0 2dr for sale in London, London. This used car has an asking price of for £239,950. This car has 5,297 miles miles on the clock. For more information about this second-hand car, see below:
Trade Sale:
Used Car Dealer in South West London, Belgravia.
Email Dealer
Finance This Car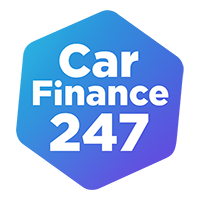 Total repayment
£274,655.71
Total cost of credit
£34,705.71
Representative example
The Representative APR is 10.5% (fixed) so if you borrow £7,500 over 4 years at a rate of 10.5% p.a. (fixed) you will repay £190.31 per month and repay £9134.88 in total.
Specification
Performance (VAT Qua
This dealer is not currently on our premium advertising programme. The only way to contact our advertisers on the free package is via the 'Email Dealer' button on this page.
Mclaren 720S Performance (VAT Qualifying) 4.0 2dr
Description
Features
McLaren London are pleased to offer a VAT Qualifying 720S Performance finished in Saros with contrasting Black and Xenon Yellow Performance Interior. The specification is extensive and includes Carbon Fibre Exterior Upgrade Pack 1 (Hood Vents, Rear Fender Air Intakes and Door Mirrors in Carbon Fibre), Carbon Fibre Pack 2 (Front Splitter and Rear Bumper in Carbon Fibre), Carbon Fibre Upgrade Pack 3 (Front Air Intakes and Roof in Carbon Fibre), Carbon Fibre Door Uppers, Sports Exhaust, Stealth Pack, Carbon Fibre Diffuser, Soft Close Doors, Carbon Fibre Racing Seats, Carbon Fibre Seat Backs, Carbon Fibre Primary and Secondary Components, Carbon Black Leather Steering Wheel, 10 Spoke Super-Lightweight Forged Wheels in Stealth Finish, Carbon Ceramic Brakes with Yellow Callipers, 4 Speaker Audio System, McLaren Track Telemetry, Vehicle Tracking System, Vehicle Lift, Branded Floor Mats, Fire Extinguisher, Warning Triangle and First Aid Kit, Luggage Retention Strap.Originally owned by McLaren Automotive ensures that this particular example remains VAT Qualifying. It is our privilege to confirm that this particular example has a full and detailed McLaren Service History. Please note that this 720S Coupe is being sold as part of the McLaren Qualified programme and therefore benefits from an unparalleled level of preparation and the remainder of the Manufacturers Warranty.This vehicle can be viewed at either the London (020 3151 0020) or Ascot (***) Showroom at your conv Saros, £239,950 View more .
No features were provided for this vehicle