Bugatti Veyron PERSONAL PLATE 8UGG
A used Bugatti Veyron PERSONAL PLATE 8UGG for sale in Skelmersdale, Lancashire. This used car has an asking price of for £25,000. This car has 100 miles miles on the clock. For more information about this second-hand car, see below:
Trade Sale:
Used Car Dealer in Lancashire - Greater Manchester, Skelmersdale.
Email Dealer
Finance This Car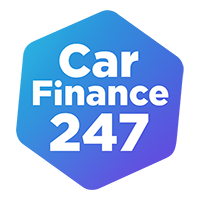 Total repayment
£29,767.24
Total cost of credit
£4,767.24
Representative example
Borrowing £7500 over 4 years with a representative APR of 25.4% (Fixed) and a deposit of £0.00, the amount payable would be: £239.77 per month, with a total cost of credit of £4,008.96 and a total amount payable of £11,508.96.
Specification
PERSONAL PLATE 8UGG
This dealer is not currently on our premium advertising programme. The only way to contact our advertisers on the free package is via the 'Email Dealer' button on this page.
Bugatti Veyron PERSONAL PLATE 8UGG
Description
Features
Personal Registration 8 UGG for sale. Would be perfect for your Bugatti!
No features were provided for this vehicle