Mclaren 720S 4.0 2dr
A used Mclaren 720S 4.0 2dr for sale in Ascot, Berkshire. This used car has an asking price of for £239,800. This car has 644 miles miles on the clock. For more information about this second-hand car, see below:
Trade Sale:
Used Car Dealer in Berkshire, Ascot.
Email Dealer
Finance This Car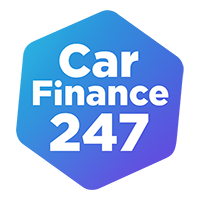 Total repayment
£274,484.02
Total cost of credit
£34,684.02
Representative example
The Representative APR is 10.5% (fixed) so if you borrow £7,500 over 4 years at a rate of 10.5% p.a. (fixed) you will repay £190.31 per month and repay £9134.88 in total. CarFinance 247 Limited is acting as an independent credit broker.
This dealer is not currently on our premium advertising programme. The only way to contact our advertisers on the free package is via the 'Email Dealer' button on this page.
Mclaren 720S 4.0 2dr
Description
Features
A fantastic opportunity to purchase a low mileage and high specification 720S Performance Coupe finished in Saros Blue with contrasting Black Performance Interior. The specification is fantastic and includes Sports Exhaust, Gorilla Glass Exterior Door Upper, Carbon Fibre Front Air Intakes, Electric and Heated Memory Seats, Carbon Fibre Secondary Interior Components, MSO Defined Steering Wheel Paddles, Polished Brake Callipers, 10-Spoke Super-Lightweight Forged Wheel finished in Silver, 12 Speaker Audio System, Parking Sensors and Rear Parking Camera, Vehicle Tracking System, Vehicle Lift System, Branded Floor Mat Set Car Cover. No Service History, Saros Blue, £239,800 View more . Sports Exhaust, Gorilla Glass Exterior Door Upper, Carbon Fibre Front Air Intakes, Electric and Heated Memory Seats, Carbon Fibre Secondary Interior Components, MSO Defined Steering Wheel Paddles, Polished Brake Callipers, 10-Spoke Super-Lightweight Forged Wheel finished in Silver, 12 Speaker Audio System, Parking Sensors and Rear Parking Camera, Vehicle Tracking System, Vehicle Lift System, Branded Floor Mat Set, Car Cover.,
No features were provided for this vehicle