Mercedes-Benz 230 2.3 E 4dr
A used Mercedes-Benz 230 2.3 E 4dr for sale in Stockport, Greater Manchester. This used car has an asking price of for £10,995. This car has 65,000 miles miles on the clock. For more information about this second-hand car, see below:
Trade Sale:
Used Car Dealer in Cheshire, Stockport.
Email Dealer
Finance This Car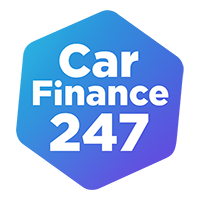 Total repayment
£12,585.29
Total cost of credit
£1,590.29
Representative example
The Representative APR is 10.5% (fixed) so if you borrow £7,500 over 4 years at a rate of 10.5% p.a. (fixed) you will repay £190.31 per month and repay £9134.88 in total. CarFinance 247 Limited is acting as an independent credit broker.
This dealer is not currently on our premium advertising programme. The only way to contact our advertisers on the free package is via the 'Email Dealer' button on this page.
Mercedes-Benz 230 2.3 E 4dr
Description
Features
This car is a 1985 W123 230E 5 speed manual in Thistle green metallic. It has covered a correct 65,000 miles from new in the hands of just one fastidious owner ,number of previous owners, none on the V5. It was ordered new in Hong Kong, to UK spec by a British diplomat working there who was about to retire and it was shipped back to the UK immediately. The history file is vast and detailed and the owner has kept every document from the correspondence with the supplying dealer when it was new, onwards, as well as all of the bills for routine servicing and repairs, the majority carried out by Alan Day Mercedes in London., , This W123 is a one off and perhaps unique. It has always been garaged from new and this shows in the condition. The interior is unmarked and the carpets which have been protected by MB mats have not even started to fade. The body and underside are close to perfect and it drives very much like a new car. In summary, it is not quite concours but with a couple of weekends detailing it is capable of winning shows. We have just carried out one or two minor jobs and hundred or so test miles after a short period of little use. It is now ready to use. , , Comes with original dealer pack, stamped service book (majority at Alan day Mercedes in London) spare key and all original documents from Mercedes-Benz. CAR IS LOCATED NEAR WOBURN BEDFORDSHIRE, for more photos please visit;, https://photos.app.goo.gl/gT2sBc6xqwpVUttd9, SUPERB,DEALER FACILITIES,DRIVEAWAY INSURANCE,DELIVERY AVAILABLE, *** 1100/***, £10,995
No features were provided for this vehicle